Hi, WE'RE GLOSSLAB
We are where nails stay next-level and always ready to run the world.
Just like you.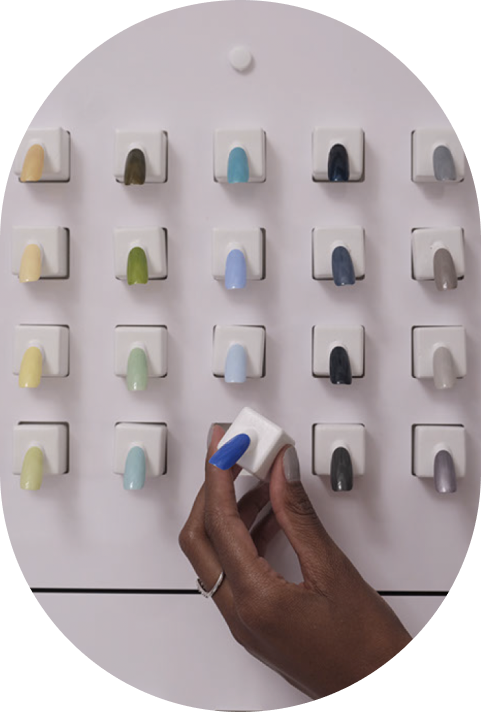 Efficient
With same-time mani + pedis, automatic payments, and mani meetings, you can polish off more of your to-dos, more often, with more convenience.
Hygienic
A polished life is a clean one, so waterless services, hospital-grade sterilization, single-use tools, and clean air filtration are our basics.
Future-Focused
We stay at the forefront of what's new and next: polishing up nails through cutting-edge trends and hospitality-caliber services that keep you in mind and your hustle at heart.
Fair
Living a polished life means striving for better, which is why we provide real career paths, top pay, and skill-building programs for all of our nail techs and staff.
OUR UNLIMITED MEMBERSHIP
As a GLOSSLAB member you'll enjoy unlimited manis + pedis all month long with your choice of polish: performance, long-lasting polish and yes, gel polish too. And that's just the start.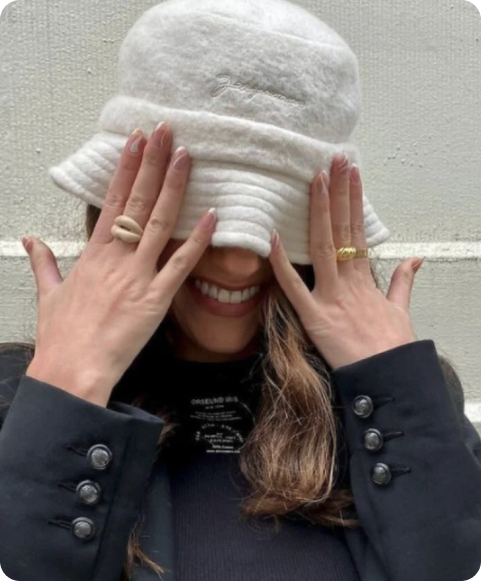 Why waterless?
Our waterless experience is better for your nails, better for your hygiene and better for our planet.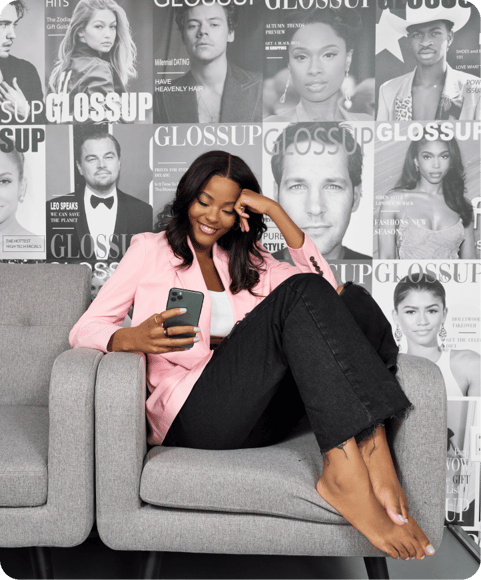 hygiene
quality
sustainability
efficiency
hygiene
quality
sustainability
efficiency
hygiene
quality
sustainability
efficiency
hygiene
quality
sustainability
efficiency
hygiene
quality
sustainability
efficiency
hygiene
quality
sustainability
efficiency
hygiene
quality
sustainability
efficiency
hygiene
quality
sustainability
efficiency
hygiene
quality
sustainability
efficiency
hygiene
quality
sustainability
efficiency
OUR PRESS
"This Busy Hedge Fund Fundraiser Was in Constant Need of Quick and Clean Manicures. So She Built Her Own Membership-Based Nail Studio to Get the Job Done."
"You're the person who walks into every appointment with four nail inspiration photos pulled from Instagram. Perhaps you're sometimes indecisive so you allow your nail artist to freestyle the design. If any of these speak to you, you're extra AF, and your nails need to fit the energy you put into them. Glass says that accent nails are "back and stronger than ever."
"GLOSSLAB was in 2018 with hygiene being top of mind. We have always been more hygienic with waterless manicures and cashless, touch-free checkout. Going forward, beauty will be even more efficiency-driven. People will want to get their nails and hair done as a 'need,' more than they'll want a day at the spa"
"NYC-based nail studio GLOSSLAB is thriving thanks to its unique waterless services."
"Rachel Glass founded chic unlimited mani-pedi salon GLOSSLAB, which counts Neil Patrick Harris and Jennifer Garner as fans. The beauty guru agrees that a waterless manicure is the way to go, whether you're using regular polish or gel."
"If you are on TikTok or IG, and you have seen celebrities and influencers getting their nails done, they are most likely at GLOSSLAB. GLOSSLAB is the new "it" spot for manicures and any celebrity sightings."
"Rachel Glass also favors quick drying polishes - her salons around N.Y.C. are stocked with a variety of colors that are dry before you're out the door."
"For products, they focus on both performance and clean formulas. They launched their Gel Eraser earlier this year which is game-changing in gel polish removal. The most damaging part of gel manicures is the removal – acetone soak and then scraping on nails. Their Gel Eraser applies like a clear polish and the gel polish literally bubbles off! It has sold out 3 times this year and has a cult following!"
"While Glass likes to err on the side of subtle and understated for an engagement-nail look, she does have a few head-turning colors and fun nail-art ideas that she stands by. "A red manicure is another classic for engagements," Glass says. "I also really like an accent design on the ring finger for some extra fun — think a white flower or a pale pink heart."
"Known for its insanely good nail art (and in-tune, modern approach to the nail studio experience), GLOSSLAB is everyone's favorite. Real talk: The studio features an array of designs that'll speak to whichever mood you're in. What's more, they're waterless, meaning they've ditched the use of water completely and get brownie points for being hygienic and sustainable."
STAY POLISHED
Our collection of performance products take nail care to the next level - no appointment required.
shop all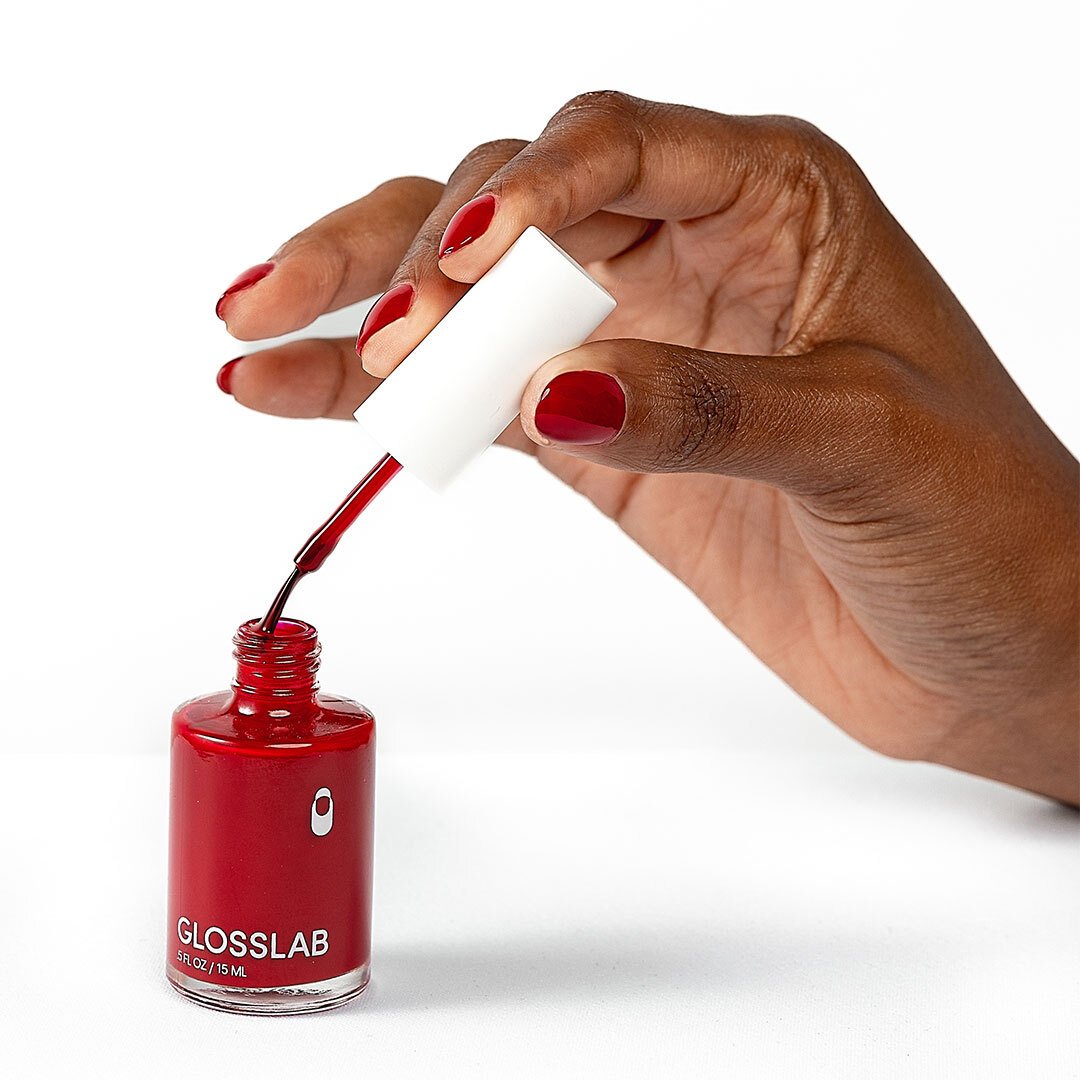 OG RED
The last red you'll ever need.
Add to BAG - $10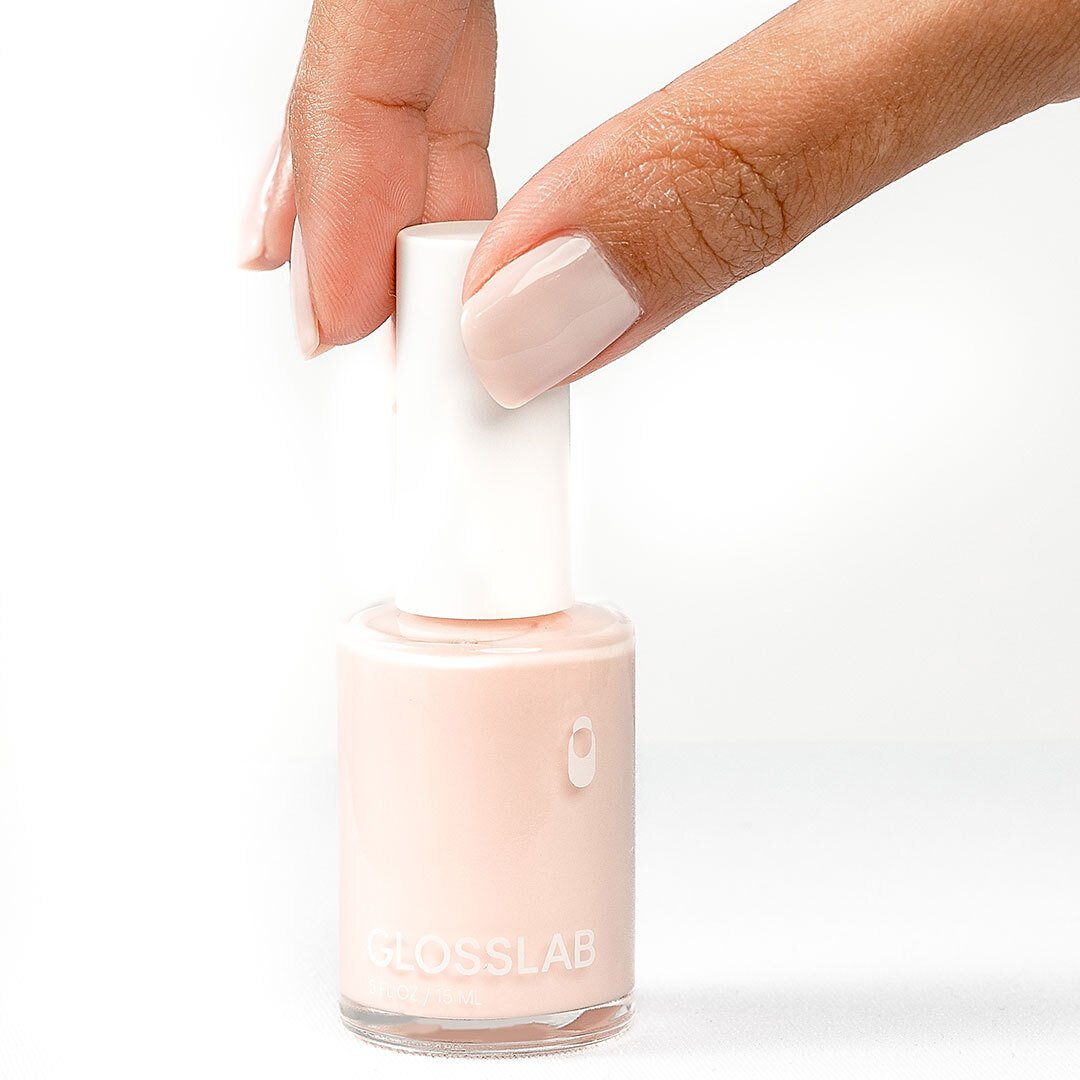 OUR SUPERBOOST
The only nail treatment your nails will ever need.
ADD TO BAG - $10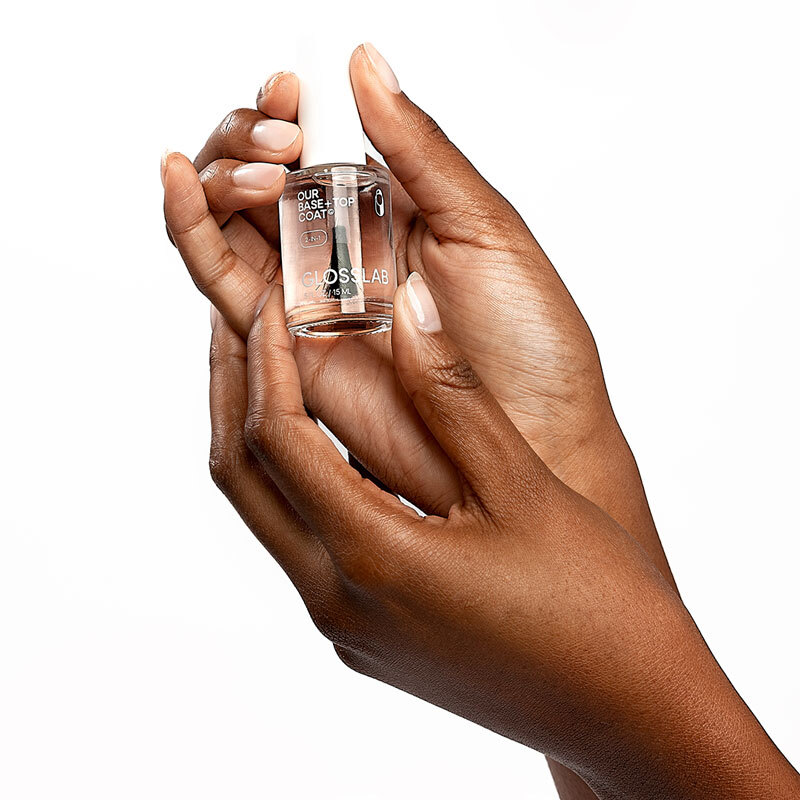 ALL-IN-ONE BASE + TOP COAT
The adhesion and protection of a base coat with the high-gloss and wear-preservation of a top coat.
Add to BAG - $10
Reilly P.
"I am all about trying out very intrinsic designs on my nails and it is really hard to find a place that can match exactly what I show them but that wasn't even close to an issue at GLOSSLAB"
Morgan K.
"Best manicure I've had yet. The employees were so nice, and everything was so easy! My gel manicure has lasted me longer than any other salon I've ever been to. Highly recommend!"
Sarah W.
"Beautiful and clean space. Super fun vibe... the staff was very courteous, and my technician checked to make sure I was happy with the color I chose before proceeding"
Nicole F.
"The services are so quick, but still come out incredible. I always leave GLOSSLAB in the best mood."
McKenzie S.
"The vibes are exactly what you want when getting a manicure. The staff is super friendly and knowledgeable. Can't wait to go back!"
Paola J.
"I love how the nail designs turned out and the team was so helpful in finding the colors I was looking for."
Stephanie S.
"I ended up choosing a Dazzle Dry color which looked amazing! It's similar to gel polish and totally worth it!
Elizabeth T.
"Love that they have a monthly membership so you can get your mani and pedi as often as you want. GLOSSLAB is also very clean and cute. Def try it out!"
Alex T.
"The attention to detail and professionalism is unmatched!!!"
Kristina E.
"I got a gel pedicure done here, and it was very well done and lasted for an eternity!"
Give the gift of GLOSSLAB
The perfect gift for your trendy bestie, stylish mom, or pedi-loving guy friend.