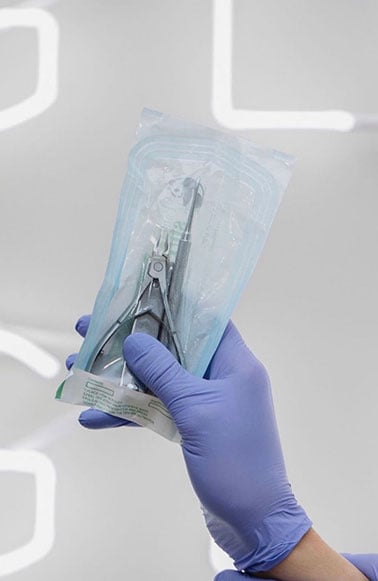 Hygienic
A polished life is a clean one, so waterless services, hospital-grade sterilization, single-use tools, and clean air filtration are our basics.
Camila B.
"I'm a new member and I am so pleased with the efficiency and professional environment, cleanliness etc! Excited for more locations!"
Emily D.
"The staff is by far the most friendly and helpful staff I have ever encountered."
Sofia M.
"The space is clean, light, and beautiful and the technicians are efficient and wonderful."
Nicole F.
"The services are so quick, but still come out incredible. I always leave GLOSSLAB in the best mood."
Ana S.
"My go - to shop when I need a quick efficient manicure + pedicure!"
Paola J.
"I love how the nail designs turned out and the team was so helpful in finding the colors I was looking for."
Andrea C.
"The place is flawless, as usual!"
Elizabeth T.
"The front of house was super accommodating and gracious. Lovely crew to be around. My technician was also fabulous. How does the polish here dry so fast??"
Alex T.
"The attention to detail and professionalism is unmatched!!!"
Natalie B.
"I really appreciate that the nail technician paid attention to detail and did a great job with my holiday nail design."